On conformity assessment and market surveillance systems, i.e. the consequences of introducing the Polish law, item 542 of April 13, 2016.
Typical course agenda:
Course will last 5 hours. For this topic form of a lecture, which is supplemented by a presentation is preferred. Thanks to this, participants will gain basic knowledge about Polish Market Surveillance Authorities. On the basis of the Act of the Republic of Poland, item 542 of 13 April 2016 we would explain rights and obligations that apply to all producers, importers, and distributors operating in Poland and the European Union.
What can you expect from us?
The best specialists. Experts who have current knowledge and experience in working on obtaining certification of products on Polish and international market. The riskCE specialists are representing clients during market surveillance authorities inspections for several years. Course expert - Piotr R. Gajos is an appraiser at the Provincial Trade Inspection in Gdańsk. Thanks to this, each participant has not only access to the latest information but also has the opportunity to learn how their use looks like in practice.
What do we offer?
Wide knowledge of the Laws of Poland regarding conformity assessment and market surveillance;
Tips based on our experience, helping during the process of placing your products on the market;
Opportunity to attend course on the Pomeranian Science and Technology Park facilities or in your company's office;
The convenient study in small groups of up to 15 people;
Contact with experienced specialist, working every day in the field of product manufacturing and system certification.
Who will lead the training?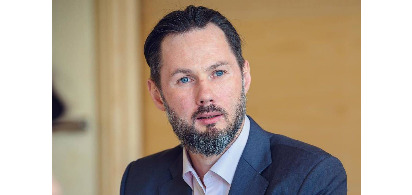 Piotr R. Gajos - Product Compliance Engineer. Piotr is the founder of RiskCE Consulting Office based in the Pomeranian Science and Technology Park in Gdynia and an appraiser listed on the list at the Provincial Inspectorate of Trade Inspection in Gdańsk in the field of construction products, machinery and equipment as well as EcoDesign requirements. He works every day with the product compliance assessment according to EU as well as the other countries' legal requirements.